Nicolas is a litigator with a practice focused on civil, commercial and criminal law.
He has worked for leading Swiss law firms, and has more than 20 years experience at the Geneva bar. He is a graduate of the University of Geneva and a postgraduate (LL.M.) of Boston University.
Nicolas is passionate about his profession. The ethos of his firm is to provide tailored legal services with a dynamic approach.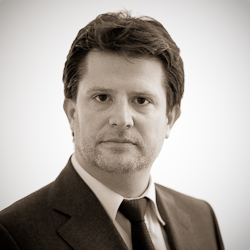 Philosophy
listening to you.
providing you with pratical solutions tailored to your needs.
initiating negotiations and/or mediation when it is in your best interest.
being easily accessible.
discussing fees and retainers at the begining of your case.
issuing invoices including a detailed breakdown of activities and time spent on your case.
Education and professional experience
Attorney at law, Geneva and Lausanne (1998 – present)
LL.M. Boston University (1999 – 2000)
Admitted to the Geneva Bar (1998)
Graduated of the University of Geneva (1996)
Memberships
Geneva Bar Association
Swiss Bar Association
Litigation - Negotiation - Mediation
It is not always possible to avoid conflict. Having a lawyer by your side in this situation is essential.
Whether in the context of legal proceedings, sophisticated negotiations or mediation, Nicolas Golovchiner will provide you with the support and experience required to find the solution that best suits your interests.
Contracts - Banking Law - Employment Law
Nicolas Golovtchiner advises on contract law both to prepare, draft or check the validity of a contract or a business project and to represent clients before courts in order to obtain the execution of a contract or to claim damages.
He advises in particular in banking law, employment law and in the context of any type of commercial contract.
Family Law - Inheritance
Protection of the marital union (separation before divorce and effects on child custody, maintenance allowances, etc.).
Divorce.
Inheritance.
Criminal law - White Collar Crime
Defense of victims of criminal offenses.
Defense of persons accused of committing such offenses.
Debt Collection - Bankruptcy
Debt enforcement against individuals or companies, bankruptcy and insolvency law.
IT Law
Any advice in the context of information technology law.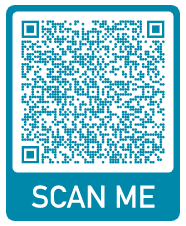 Please scan this QR code with your smartphone or tablet to obtain Nicolas Golovtchiner's  vCard.
The firm is located next to the bank district, the Place du Cirque and the Place Neuve. The Plainpalais Parking lot and the bus/tramway stop « Cirque » (lines 1, 2, 15 & 19) are also located nearby (cf. map below).